|
:::
Introduction
---
EDUCATIONAL PROGRAMS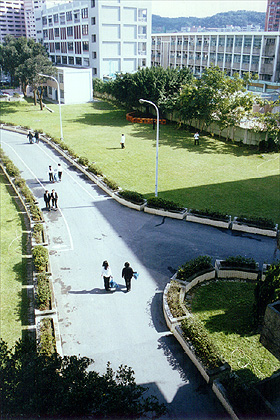 There are six specialized programs offered by our school. Each program is specifically designed to train the students in their particular fields of interest. The programs are as follows:
Business Management
Accounting
International Trade
Data Processing
Advertisement Design
Applied English Language
---
GENERAL INFORMATION
Area: 51,182 square meters Staff: 221
Classes: (Day School) 67 (Night School) 15 Total :82
---
SCHOOL FACILITIES
The school has 27 specialized classrooms, equipped with computers, audio-visual aids, telex machines, typewriters, design and painting materials, a darkroom, and a studio. They provide the students with a realistic operational experience.
The library is located on the 1st floor of the Students' Activities Center Building and covers 1,114.55 square meters. Its collections include 38,800 volumes of books, about 150 titles of magazines and 12 titles of newspapers.
---
STUDENTS' ACTIVITIES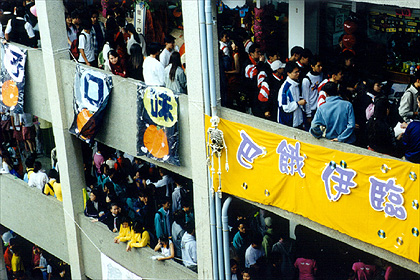 Other than the academic side of education, the school also emphasizes other aspects of development. It creates an environment which promotes cooperation among the students.
The Marching Band and the Honor Guard are good examples of the thirty-three extracurricular activities which promote cooperation and team spirit. These activities develop the individual's character and prepares him or her for life's long journey.
---
NIGHT SCHOOL
The Night School requires four years of formal study to complete. A diploma can be obtained directly without passing the qualifying exam. Now there are three departments, which are Department of Business Management, International Trade and Applied English Language. Teaching schemes and courses are generally the same as the Day School. Students can gain theory and practical experience by acquiring basic knowledge at night and working by day.