|
:::
Advertisement Design
---
1. Status and importance of the Program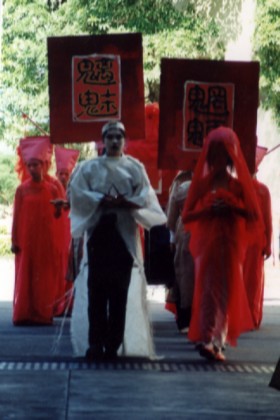 Advertisement design requires the coordination between brains, eyes, and hands. In this competitory industrial and commercial society, where mass communication and press industry are prosperous, advertisement and design is the most direct tool in marketing. A good advertisement requires beauty, creativity, and talents. Quite often, similar advertisements yet are created by professionals with different levels will have dissimilar effects; the effects in turn influence the images of the merchandise. In this way, the graduates of advertisement design have their increasing contributions on the prosperity of the society and the economic development of the nation.

---
2. Choice of students
Those who are interested in arts and handicrafts are potential students for this program. This field of work requires outstanding capacity to appreciate beauty, strong sensitivity of the trend in market, and insight of the emotion of consumers. Students who can meet the requirements and also work hard in the career will doubtless be the new blood in the world of advertisement.

---
3. Aims of Education
In accordance with the general pedagogical aims of vocational high schools, the program is to provide basic knowledge and skills of advertisement design, and to educate students who are capable of jobs relating to the design and promotion of merchandises.

---
4. Characteristics of the Program
The students accepted to this program are all the first choices in the entrance exams for vocational commercial high schools in Taipei. After the trainings by specialized teachers in the program, the students are even more outstanding - they have won the first prize in nationwide competitions, and the annual graduation exhibitions have always been excellent. Those intending for advanced studies have been successful in entering the top colleges and universities.\
The facilities are up-to-date and complete, with the setup of specialized labs or resources for virtually all subjects. Each student has his/her personalized space for exhibition. The high-class equipments can hopefully help the students exert what they have learned, and also put it into practice in the future career.
The relationship between the teachers and students are maintained by regular exhibitions and competitions. The versatile activities held create a young, energetic, and creative atmosphere among the students.

---
5. Future Prospect
After the program, those interested in further studies can take entrance exams to various colleges and universities and enter the relevant departments. The ones who want to enter the job market can go to companies of advertisement, design, publishing, broadcasting, press, construction, photograph, cartoon, newspapers and department stores, where they can exert what they have learned. The career life will be challenging, interesting, and prospective.