|
:::
Data Processing
---
1. Purpose of the program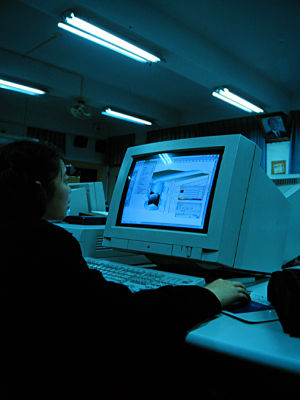 The focus of this program is on computer and information courses, business courses, and specialized subjects. The graduates are expected to obtain abilities to deal with business affairs with computers. Both the computer specialty and business knowledge are emphasized on the learning and curriculum.
The teaching facilities and equipments are complete and up-to-date, so as to provide the students with the best learning environment.

---
2. Aims of Education
Based on the general pedagogical aims of vocational high school, the program sets its goal to provide basic knowledge and skills of data processing. The graduates are expectably capable of collecting, proceeding, analyzing, and applying the relevant data or information.

---
3. Professional Opportunity
With the specialties of both computer and business, the work market after graduation is unlimited. Most of the graduates have little difficulty finding a job with comparatively high salary. The possible choices of jobs include data input personnel, data management personnel, computer operator, accountant, secretary, assistants, etc.

---
4. Further Studies
For advanced studies, the graduates can also take entrance exams to relevant departments in colleges, educational colleges, technology colleges, science and technology university, etc.