|
:::
Student Affairs Office
---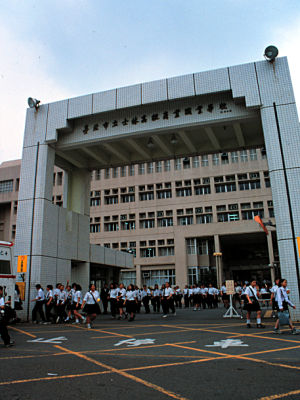 The Student Affairs Office (SAO) is responsible for student discipline and training, both physically and morally.
At the beginning of each school year, SAO arranges a three-day orientation for new students and assigns a home room teacher for each class. It also plans and supervises extracurricular activities, which play a key role in developing students' talents, team spirit, social skills, and a sense of responsibility. Additionally, it closely monitors student attendance and behavior in order to help students maximize their academic performance. SAO also oversees matters related to physical education, hygiene, and health. It organizes annual sports tournaments, trains athletes for various sports competitions, and provides sports equipment for various classes. SAO also arranges health checkups for students and responds to emergencies as well as minor ailments.
Finally, the SAO staff is responsible for some of the activities and events that are most highly valued by senior students, such as publishing the year book, planning and supervising the graduation trip, and planning and overseeing the graduation ceremony.