|
:::
Practice and Job Counseling Office
---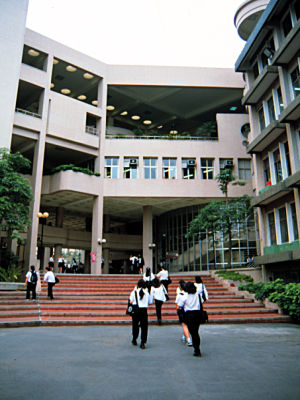 The role of the Practice and Job Counseling Office (PJCO) has been in a state of change during recent years, as more and more graduates choose to pursue higher education instead of entering the workforce immediately upon graduation. Accordingly, the main responsibilities of PJCO has shifted from overseeing internships and career counseling to an emphasis on helping students enhance their practical skills in such areas as accounting, computer software, and advertising design. PJCO helps appropriate bureaus schedule various tests, and it encourages students to participate and earn as many certificates as possible.
It also aims to enhance students' professional skills by holding contests which provide students with opportunities to demonstrate what they have learned while also observing the achievements of others. The top contestants represent the school in national contests which are held annually.
Another responsibility of PJCO is the planning and supervision of the "Practical Shop", which senior students generally regard as being the most exciting event of the school year. During this event, each class sets up and runs a simulated shop for two days which allows participating students to put their commercial knowledge into practice. The hallmark "Haunted House", recreated annually by the Advertising Design Department, is a decades-old tradition.
In recent years, PJCO has collaborated with the Bureau of Education in founding a class for junior high school students in Taipei City who are interested in vocational education. They attend classes at Shilin High School of Commerce one day per week.